"Prayers & Offerings" CD
"Prayers & Offerings" is a live studio recording featuring voice and piano by Angela.  It includes 11 original songs that express an ongoing conversation with our Creator.  Words of praise and pleading are paired with melodies to express real life with Christ.  12 tracks in all, "Prayers & Offerings" is now available on itunes or CDBaby.  
Buy now at CDBaby
Buy tracks on iTunes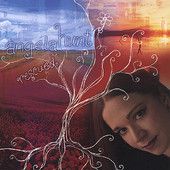 "Rescued" CD
In her debut contemporary gospel album Rescued, Angela performs a mix of her original gospel songs with other inspirational favorites. This collection of soulful gospel has real life meaning and lyrics that will uplift your spirit. Angela expresses through her songs the desire to "bring people hope and joy in all seasons of life,...written for God and for the people who need him". 
Buy now on CDBaby
Buy now on itunes